WESTERN GULL OR-379
The Pacific Coast, Seal Rock, Oregon
May 21, 7:46 a.m.
Sunrise at 5:42 a.m.
Nearly seven minutes of real time from the Pacific shore.
Nothing takes me there more, imagining myself standing on the Pacific shore, than the long calls of western gulls at Seal Rock headland, over the roar of the surf below. Add the calls of oystercatchers and guillemots to the soundscape and, well, this is The Pacific.
Background
Black oystercatchers (1:10), pigeon guillemots with high wheezy voices on occasion (e.g., 0:57, 3:02-3:20).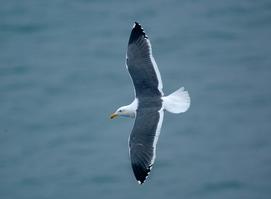 Photo by John Van de Graaff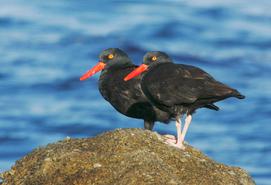 Photo by John Van de Graaff