HOUSE SPARROW CO-139
Hotchkiss, Colorado
June 16, 5:29 a.m.
Sunrise at 5:45 a.m.
In the dense hedge beside the road, with the cattle just beyond, just listen to this flock of chirruping and chattering House Sparrows! Listen to just the first few seconds and perhaps you've had enough, but I let them carry on here for over four minutes.
(OK, I sneaked this recording in from just off the bike route in Colorado; it was just too good and too typical of what we heard in so many places from our bicycles, but I never managed to record the birds well on the bike route itself.)
Background
cattle, mourning dove, ring-necked pheasant (0:32), wind.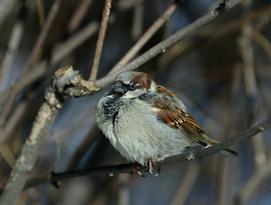 Photo by John Van de Graaff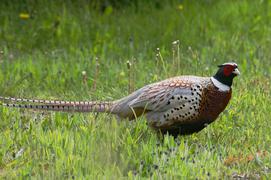 Photo by John Van de Graaff